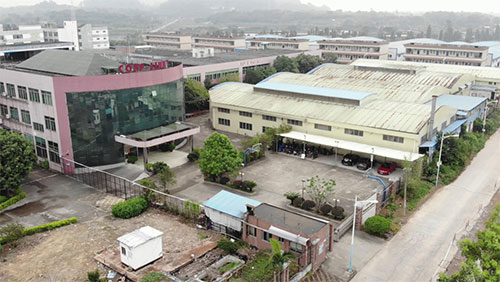 Guangzhou LINK Automation Equipment Co. has more than 140 dedicated employees working throughout the workshops of our 9600 square meter factory. In 2008, we passed IS09001:2008 quality management certification, and in the same year, passed RoHS environment protection certification.
Equipped with dozens of pieces of CNC processing equipment, we can optimize the accuracy of our products and reduce the number of processing steps in their production. We maintain strict control over product quality and any defective products will be immediately dealt with. Because we have high standards for our products, we have been able to maintain relationships with our highly valued customers. We can process 65 thousand shaft couplings every month and we can guarantee a speedy delivery.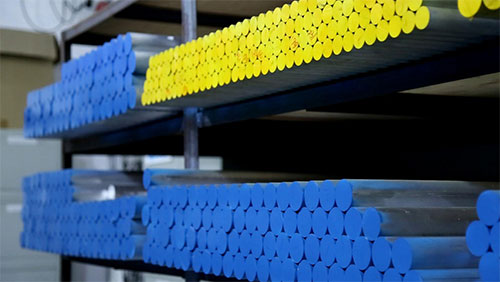 In that past we have used imported American and German raw materials and we were satisfied with the quality, but the price was relatively high. However, we found a more cost effective solution with a Chinese brand that offered the same quality materials at 70% the price of the old ones. Since 2013, we added a low price series thanks to these Chinese raw materials. We can provide quality inspection reports for all raw materials.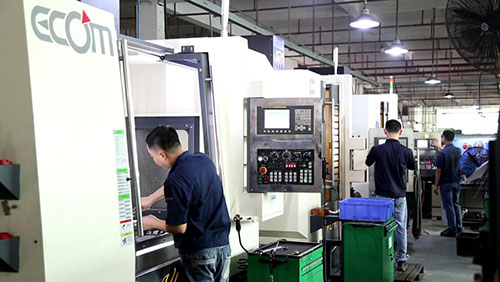 Multi-functional processing machine: it can integrate different procedures into one piece of equipment and can increase processing efficiency. It significantly reduces labor costs.
Processing center: integrating drilling, tapping and milling functions, and the accuracy can be controlled within 0.005mm.
CNC machine: processing the outer diameter and inner bore and the accuracy can reach H6.
Semi-finished products inspection
Quality inspection equipment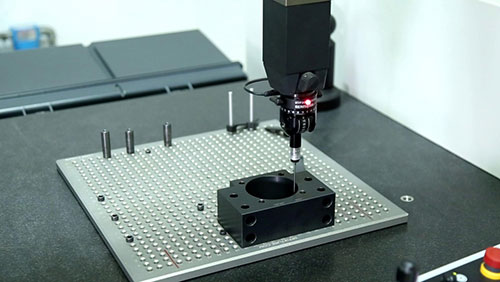 ZEISS three-dimensional inspection equipment:
inspects the outer diameter, inner hole and concentricity, and the accuracy can reach 0.001mm.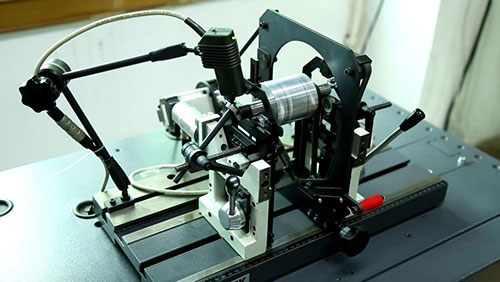 Dynamic balance test machine:
it can correct the shaft coupling and to make sure the coupling can meet the high rotation speed requirements.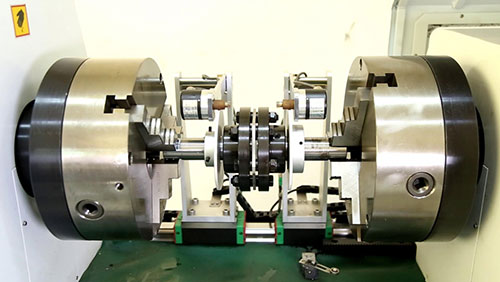 Torque test equipment:
it can test the torque of shaft couplings; the max range can be 5000NM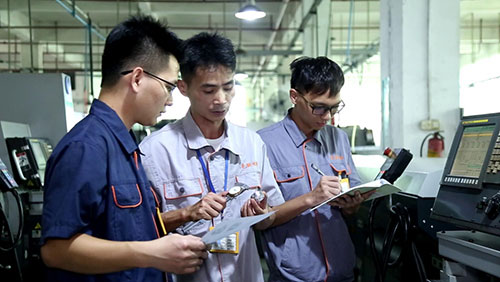 Micrometer:
inspect the size of the product
Height meter: inspect the height of the product, and the accuracy can reach 0.01mm
Concentricity inspect equipment: inspects the concentricity of the product, the accuracy can reach 0.001mm.